Hi and welcome to Pards Consulting.
A unique combination of traditional and contemporary marketing and communication skills to ensure your business has a cutting-edge international digital presence.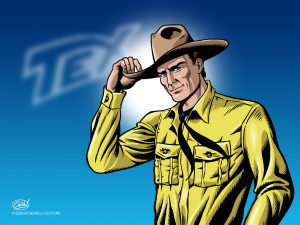 Pards Consulting was founded by Susan Blenkinsop in 2002 in order to offer Healthcare Businesses the leading freelance marketing and communication skills necessary to achieve successful international expansion in a customized, outsourcing B2B package.
After a short time, Susan's client list grew and she found that her distinctive bi-lingual communication expertise and multicultural sensitivity could be applied to businesses in a wide variety of markets from food & beverages to engineering plastics. With the evolution of digital marketing and social media management, she has mastered the unique capacity to interlace traditional and contemporary communication skills and platforms to ensure her clients have a cutting-edge digital presence in perfect English.
Why the name Pards? It is based on one of the most popular Italian cowboy comic characters, Tex Willer, a Texas Ranger with his group of loyal friends called "Pards". Tex not only demonstrates admirable personal qualities such as honesty, generosity and courage, he is also an excellent leader and constructive team player. In every adventure he demonstrates his clear vision and always manages to achieve his goals even if the pathway is seldom smooth, constraining the Pards to use all of their skills and acumen.
These are the values I want my clients to experience when working together. A warm, winning team feel to take home in a doggie-bag!
Please visit the rest of the website to find out more about our expertise and follow us on FaceBook, Instagram and Twitter where you'll find some up to date stuff.